Student Activities
Student Activities

CIMUN and CIMAL
Participation in extracurricular activities allows students to broaden their overall university experience. The department encourages political science students to participate in several student-run conferences.
Cairo International Model United Nations (CIMUN)
Every spring, AUC hosts the Cairo International Model United Nations conference, held for the first time in 1989 and the first of its kind in the Middle East. More than 400 international and Egyptian students participate in CIMUN each year. The primary goal is to increase student interest in and awareness of the United Nations and international affairs. Through participation in CIMUN, students acquire valuable leadership, management and diplomatic skills.
Cairo International Model Arab League (CIMAL)
The Cairo International Model Arab League takes place every fall and is currently the largest student-run conference at AUC. It was held for the first time in 1990, during the period leading up to the Gulf war. The program aims to make students familiar with the activities of the League of Arab States and helps them develop an understanding of the regional and international factors that affect the determination of Arab foreign policy. CIMAL is a valuable venue for an intercultural exchange among youth interested in Arab affairs.
Political Science Students' Association (PSSA)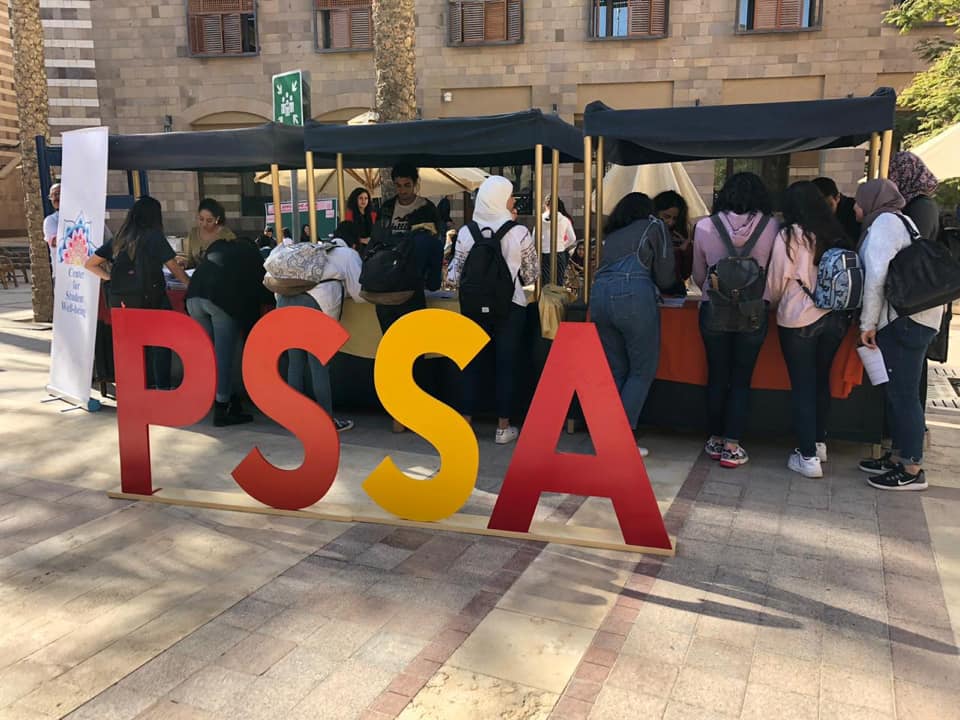 The Political Science Association is a student collective open to all AUC Political Science students. The PSSA caters to its members' academic and student lives' needs. It also facilitates communication between the students and the faculty, as well as the department. The PSSA organizes a range of activities and events including the Political Science major orientation session, debates and discussions on thought-provoking political topics, and various workshops on desired skills in the field such as research, debate, and public speaking.
Contact PSSA , or visit their Facebook Page