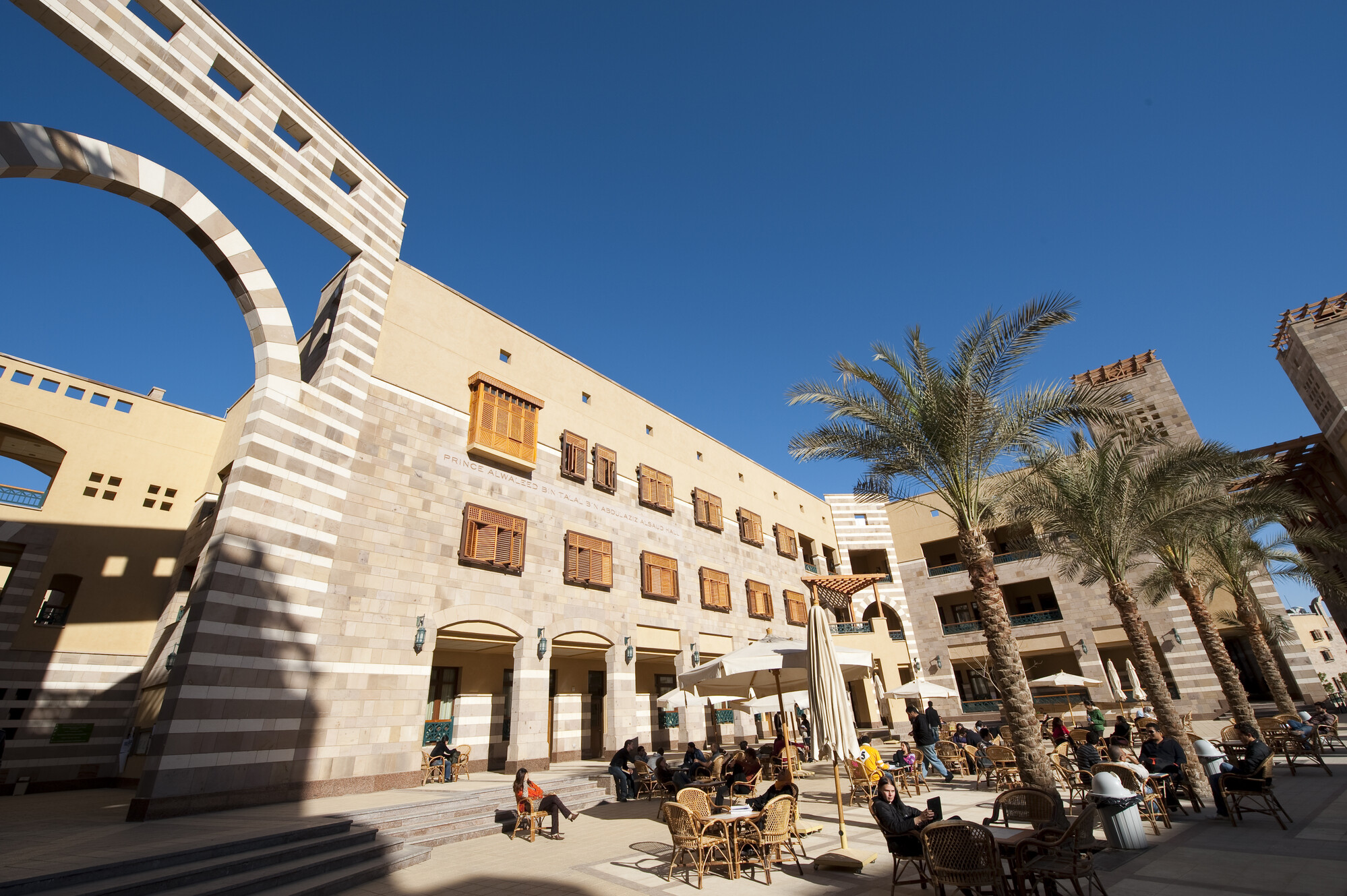 Who We Are
The School of Humanities and Social Sciences (HUSS) is home to the core disciplines in the humanities, social sciences and arts at AUC. Helping foster a deeper understanding of what it means to be human and the forces that shape us, both as individuals and within communities, and to enrich the engagement and impact of academic work in the local, regional and global contexts in which it occurs.
The School of Humanities and Social Sciences aims to lead and excel in teaching, research and creative expression in the disciplines we represent. We aim to become the destination of choice for students and faculty members from around the world seeking in‐depth cultural exposure, outstanding academic programs and cutting‐edge research, in a diverse, ethically engaged community of scholars. We cultivate vital intellectual and critical capacities in our students and prepare them for a life of engaged service to the local, regional and international communities of which they are valuable members.
Our Vision
HUSS strives to offer the finest liberal arts education in Egypt and the region. We seek to prepare our students to take leading and innovative roles in local, regional and international communities.
Our Mission
The School of the Humanities and Social Sciences is the hub of liberal arts education at AUC. We cultivate a deeper and more complete understanding of the human experience through groundbreaking research and creative work in the Humanities, Social Sciences, Education and Arts. We see knowledge of our disciplines as essential to meeting the challenges faced by Egypt and the MENA region in the 21st century, and we prepare our students for success in the workplace and in life, by developing their skills in critical and ethical thinking, problem-solving, teamwork, cultural humility, communication, and creativity.
Our Values
Excellence
We strive for excellence in all we do: in teaching, in research, in creative expression, and in service to our communities and to each other. We treat all individuals with respect and fairness, and aim to promote the recognition and understanding of a diversity of perspectives, traditions and experiences.
Social Responsibility
We embrace the importance of social responsibility and service, and dedicate our intellectual and creative capabilities to address, in a positive and sustainable way, the challenges that confront Egypt, the region and the world.
Integrity
We uphold the principles of academic integrity, including fairness, accountability and honesty.
Knowledge Development
We believe that the pursuit of knowledge, understanding, and personal and professional development should continue throughout one's lifetime.