About the School of Humanities
Welcome to the School of Humanities and Social Sciences! Our vibrant and diverse academic community is dedicated to exploring the human experience through the lens of culture, history, language, and society. As a prospective student, you have the opportunity to immerse yourself in a world of ideas, critical thinking, and intellectual exploration.
The School of Humanities and Social Sciences offers an array of programs and majors designed to cultivate your intellectual curiosity and broaden your understanding of the world. Whether you have a passion for the arts, literature, philosophy, anthropology, psychology, history, or sociology, we have a program that will spark your interest. Our faculty members are renowned experts in their respective fields, providing you with a wealth of knowledge and guidance throughout your studies.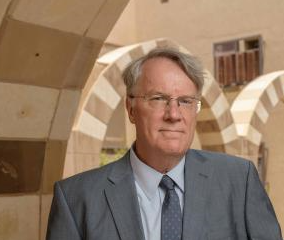 Message from the Dean
What makes AUC unique in Egypt is our commitment to a liberal arts education – and the School of Humanities and Social Sciences (HUSS) has always been central to that mission. The courses, programs, and majors offered by the faculty and departments of HUSS provide discipline-based expertise in a wide range of fields.