Khamasin
The Khamasin: Journal of Political Science was created in 2006 by the American University in Cairo's Department of Political Science.
Intended to serve as a forum for learning and dialogue within the AUC community and beyond, Khamasin responds to a desire voiced by both students and faculty to encourage a community of exchange at the departmental and school levels and to reach out to a larger readership on contemporary issues of social and political importance.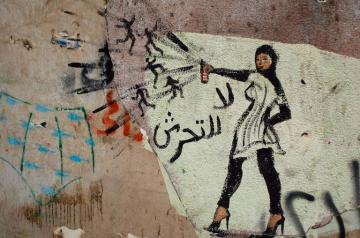 CALL FOR PAPERS: SPRING 2023 ISSUE
Khamasin welcomes submissions from undergraduate and graduate students universities in Egypt and beyond from various disciplines relating to political science and/or broadly concerned with the Middle East and North Africa.
Submissions should contain both original research and analysis and are subject to a blind peer-review process that maintains the anonymity of authors and reviewers.