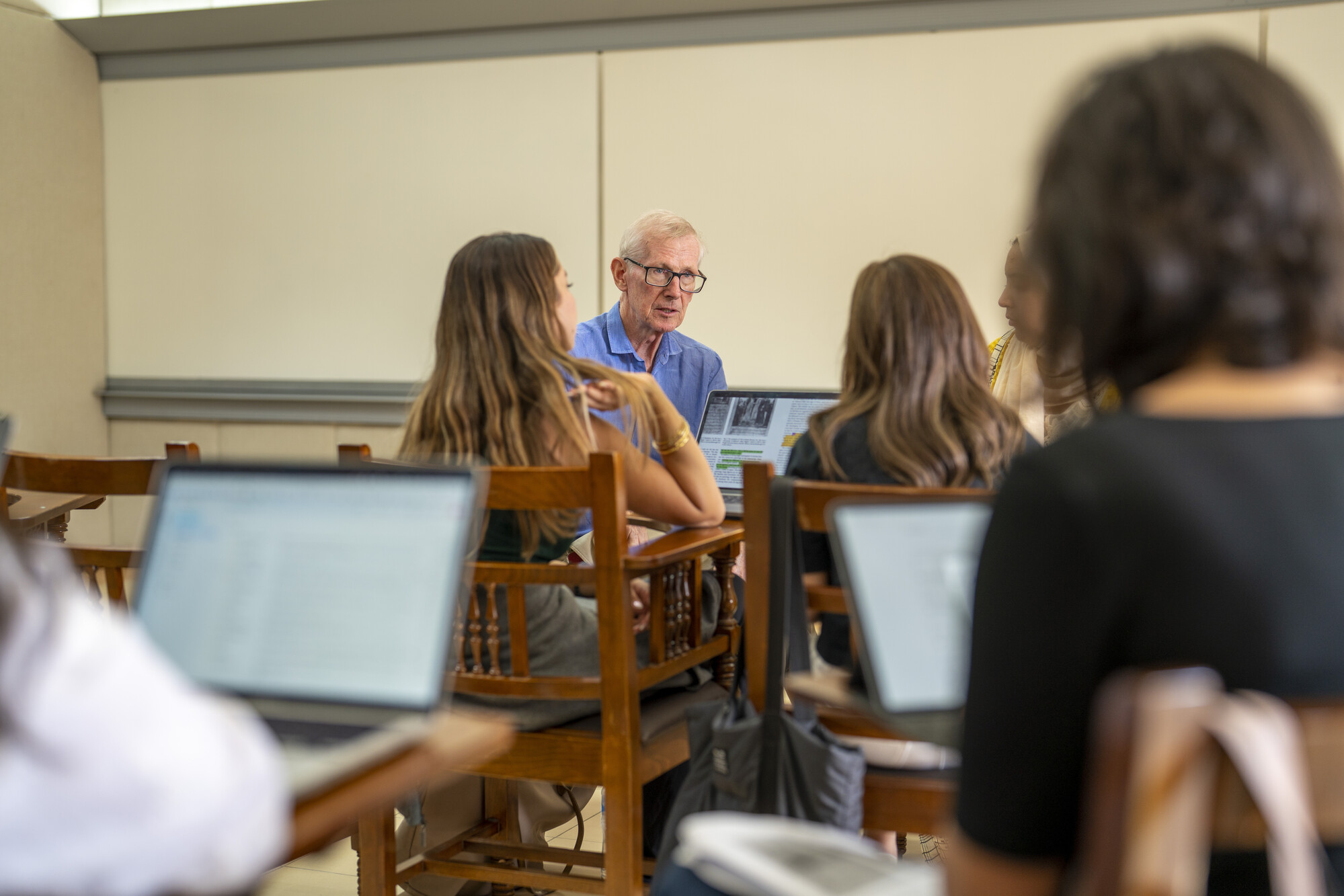 HUSS Research Seminar Series
The HUSS Research Seminar Series (RSS) is a school-wide event that brings HUSS faculty together to exchange ideas, showcase the excellent research and creative endeavors that we are currently involved in, and to also promote interdisciplinarity.
Invited speakers present on topics of their choice that are expected to appeal to a wide range of audiences. Invited speakers include The School of Humanities and Social Sciences (HUSS) faculty, faculty from other schools at The American University in Cairo (AUC) who share similar research or creative interests within the area of humanities and social science, or, in special circumstances, scholars from outside AUC. Presentations focus on work in progress or research/artistic projects that have been concluded. The seminar is open to AUC faculty, students, alumni, and also to the public. The presentations are usually for 45 minutes, followed by a 15-minute questions and answers session. The seminar is held multiple times during the semester during the assembly hour from 1 - 2 pm at the Tim Sullivan Lounge.
HUSS Research Seminar Series for Fall 2023
Monday, November 13, 2023, 1 - 2 pm
Tim Sullivan Lounge, Prince Alwaleed Bin Talal Bin Abdulaziz Alsaud Hall, School of HUSS
Ian Morrison
Associate Professor of Sociology at The American University in Cairo
National identity, like all identities, is fundamentally driven by latent internal conflicts that may become manifest in periodic moments of crisis. The ever-present conflictual nature of identity, which may be repressed through the successful deployment of narrative devices, becomes manifest when a given narrative becomes inoperative as the consequence of certain events or encounters of forces. However, the crisis is not the product of the failures of a particular narrative but a fundamental feature of identity that moments of narrative failure allow us to glimpse.
The dominant narrative device deployed in accounts of transformations of national identity is secularization. It is through the narrative device of secularization that a continuous transhistorical identity can be forged between a historical nation once defined by its essential religiosity and a contemporary society for which secularity is deemed a fundamental value and social form.
In reference to my work on the history of the relationship between religion and national identity in Québec, this presentation will examine how, within moments of crisis in national identity, religion and the secular prove crucial to conceptions of national identity. The centrality of the religious and the secular to historical understandings of identity, and the prominence of secularization in narratives of transformations of the nation provide a valuable entry to analyzing moments of crisis, struggle and transformation in national identity, and are revelatory of both the fragility and endurance of national identity. Thinking of the history of the nation in this way provides an alternative historical narrative of the nation, one in which crisis serves as the locus of dissolution, transformation and consolidation.
Monday, December 11, 2023, 1 - 2 pm
Tim Sullivan Lounge, Prince Alwaleed Bin Talal Bin Abdulaziz Alsaud Hall, School of HUSS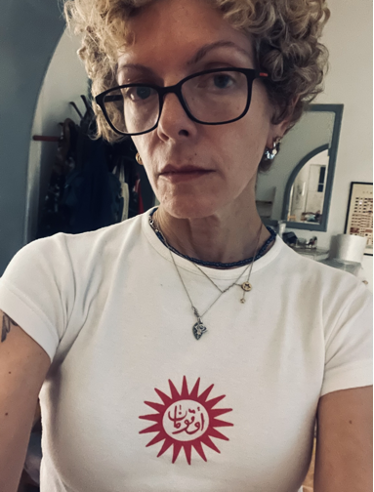 Associate Professor and Chair of the Department of History
Since 2011, Egypt has undergone such profound changes that parts of the physical landscape are unrecognizable to visitors who have not seen the country since before the uprising. Politically, economically, and culturally, boundaries have shifted. The urban landscape has changed, sometimes dramatically: in downtown Cairo alone, new landmarks have sprung up, for example in Tahrir Square, now anchored by an obelisk that refers to a past far more ancient and pervasive than that of the uprising. Elements that were part of the background have taken center stage, while features Egyptians took for granted seem never to have existed. Despite these far-reaching transformations, the past weighs heavy on the regime and the population alike, shaping horizons of possibility and limiting what may be articulated in word or deed. How, then, has heritage been imagined and produced in Egypt since 2011? In what ways has the regime co-opted the past to project itself into the future? What alternative visions of the past exist, and how have they been articulated?
Contact Us
The School of Humanities and Social Sciences
AUC Avenue, P.O. Box 74
New Cairo 11835, Egypt
t: +2.02.2615.1992
hussevents@aucegypt.edu