Message From the Dean
Message From the Dean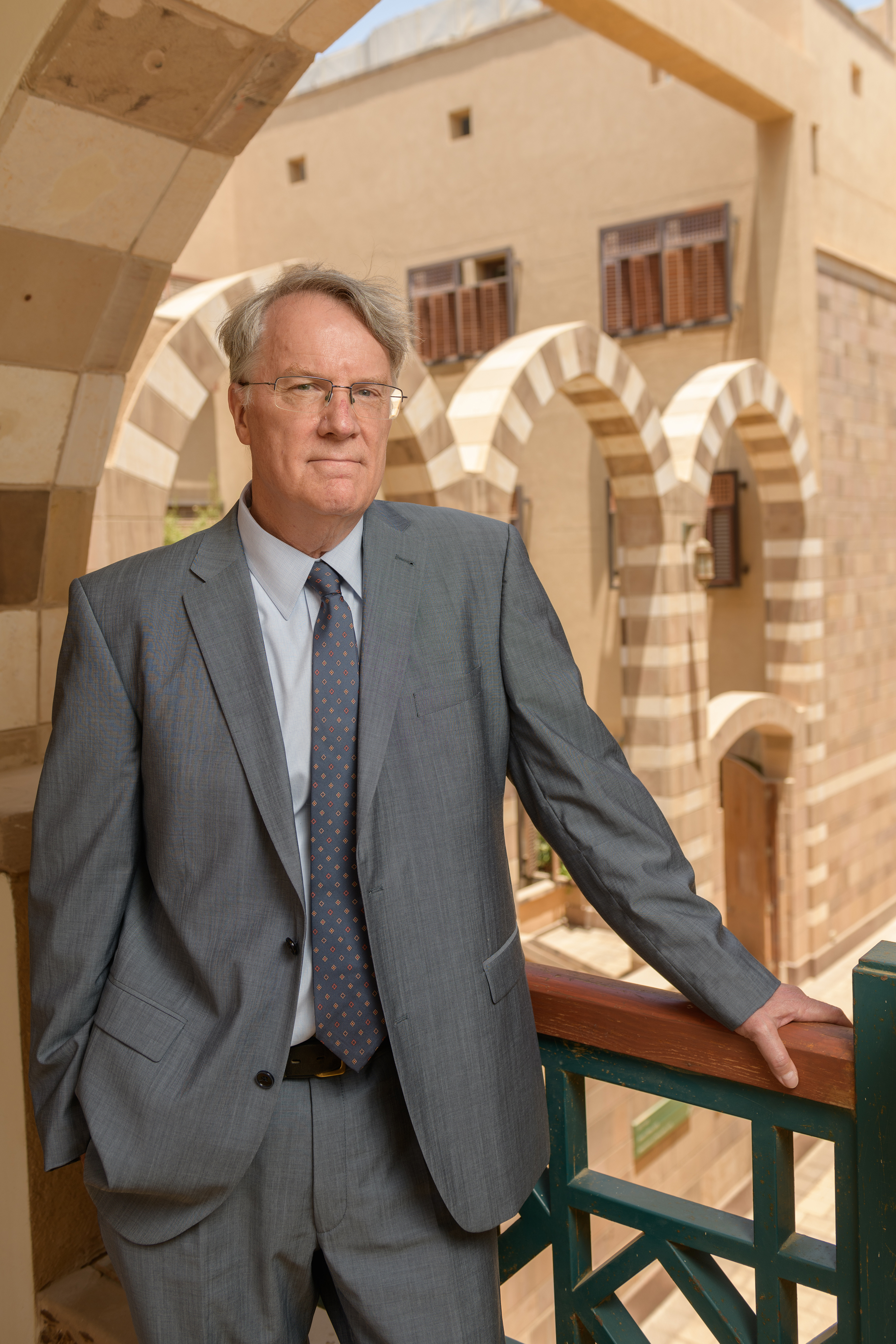 The School of Humanities and Social Sciences (HUSS) is the wellspring of AUC's liberal arts education.
Our major and minor programs of study deepen our student's understanding of the human experience and expand their views of their community and the world. In our small, often seminar-style, classes, HUSS students have the opportunity to explore the great ideas of humanity and to sharpen their skills in critical thought and creative communication: skills that will never become obsolete and that will serve as essential preparation for endless opportunities as visionary leaders in a fast-changing world. Within HUSS, students can choose a liberal arts field that provides a solid foundation for the future.
Studying the humanities and social sciences enriches our students' cultural sensitivity and cultivate their sense of social responsibility and community engagement. Our community-based learning courses and innovative curricula encourage students to apply the principles they have learned far beyond the walls of the university by engaging with members of their communities in order to bring about thoughtful, positive, and sustainable change in the world. Our programs of study also give students the tools and experiences that will help them actively engage with and overcome the many challenges that face Egypt, the region, and the world, with insight, creativity, and passion. The core values of HUSS match essential career skills employers are looking for: the value of critical thinking and effective communication, a commitment to life-long learning and problem-solving, and a balance between teamwork and leadership.
The School of Humanities and Social Sciences consists of ten departments: Applied Linguistics, Arab and Islamic Civilizations, Arts, Educational Studies, English and Comparative Literature, History, Philosophy, Political Science, Psychology, and Sociology, Egyptology and Anthropology. Our ten academic departments offer seventeen majors for the Bachelor's degree and twenty-two minor programs of study. A degree in any of our majors offers students excellent and well-rounded preparation for life after college by developing critical skills based on innovative disciplinary content.
HUSS faculty excel not only as teachers but also as researchers, scholars, and artists, many of whom have renowned international reputations. Their dynamic scholarly and creative work provides the intellectual foundations that define the School and guides everything we do. Our faculty, together with the students they inspire, have brought recognition of AUC as Egypt's global university, a preeminent Liberal Arts institution in the region
Dean, School of Humanities and Social Sciences