VR for Autism
Graphic design alumna Dana Khayrat '23 uses VR to engage students with mild autism spectrum disorder through a street safety simulation game...
Watch Video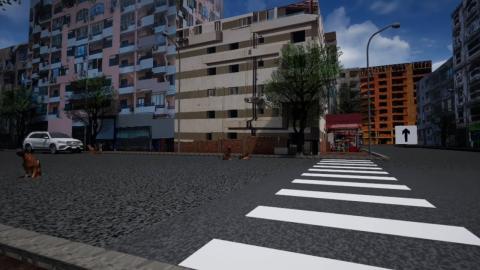 Music Major Makes Major Strides
Have you heard about Tasneem Elaidy? The performance and music technology senior is making waves with her incredible voice and impressive so...
Watch Video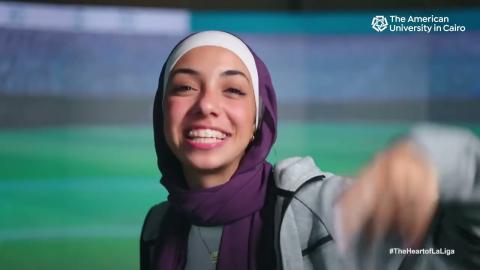 Departments, Centers and Initiatives
Learn more about the School of Humanities and Social Sciences departments, centers and initiatives.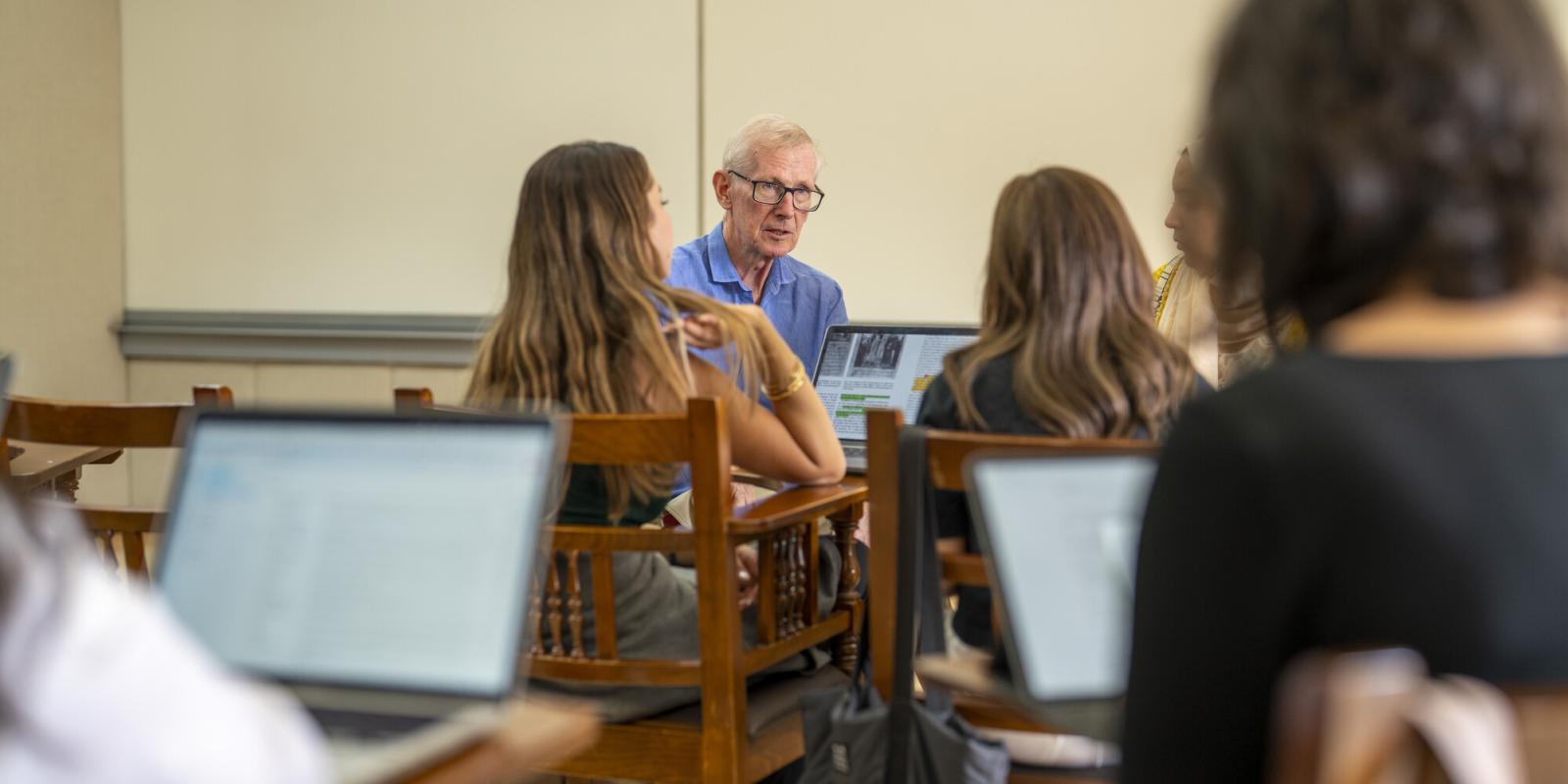 Launch of new Research Seminar Series at HUSS
The HUSS Research Seminar Series (RSS) is a school-wide event that brings HUSS faculty together to exchange ideas, showcase the excellent research and creative endeavors that we are currently involved in, and to also promote interdisciplinarity.
Internship at the Cairo International Center for Conflict Resolution, Peacekeeping, and Peacebuilding
August 30, 2023
Political Science alumni Eyad Hegazy '23, has been interning at the Cairo International Center for Conflict Resolution, Peacekeeping, and Peacebuilding for the past four months. Hegazy has been engaging and working with numerous international partners, including the United Nations and the African Union, to prevent radicalization and extremism leading to terrorism. Additionally, he has been working with the Ministry of Youth and Sports.
Salima Ikram Corresponding Fellow of the British Academy
July 23, 2023
A distinguished University Professor in the Department of Sociology, Egyptology and Anthropology, Salima Ikram has been elected as a 2023 Corresponding Fellow of the British Academy. Fellows are scholars who have attained high international standing in the humanities and the social sciences, and election is a mark of distinction; only twenty scholars are elected each year. Ikram's current research is on the history, archaeology, and culture of ancient Egypt, especially the mechanics of death (funerary rituals and mummification), the role of animals, environmental change, foodways, and rock art.
Valerie Farag Music Award 2023 Winner
June 22, 2023
The winner of the Valerie Farag Music Award 2023 is Farida Ashraf Montasser. This is a cash award conferred at commencement to an outstanding AUC graduating student with a major or minor in Music Performance or Music Technology. This award was established to commemorate the memory of Valerie Farag, who joined the faculty in 1981. She was the first person to teach courses in music at AUC, and she continued to do so for the next three decades. Her passion and dedication were instrumental in establishing the Music program at AUC. The winner of the award is chosen by a committee of three faculty from the Department of the Arts on the basis of their musical and academic skills and contribution to the Music program and other art-related student activities.
Digitization of Margo Veillon Paintings
February 5, 2023
During the winter semester, AUC Libraries and HUSS collaborated to digitize our collection of paintings by Margo Veillon (1907-2003). Many of Veillon's paintings are hung in HUSS spaces and depict daily life in Egypt. Born in Cairo, the artist spent most of her artistic career capturing the landscape of both the streets and the country in Egypt. This collaboration came about as part of a larger grant-funded project to digitize Veillon's art.