Message From The Chair
Message From The Chair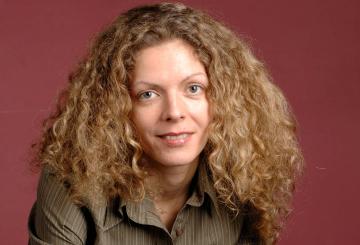 The History Department at the American University in Cairo welcomes students who seek to understand the present as well as the past, and are looking for an environment that will encourage their curiosity, foster critical thinking, and nurture a passion for research and
analysis. The department offers an unrivalled vantage point from which to study the history of Egypt, the wider region, and the world. Students can conduct research into local primary sources, visit the sites their textbooks describe, and immerse themselves in a city where
different temporalities and modes of power coexist.
Egypt and the Middle East may be privileged sites of inquiry because of the university's geographical location; but the department is home to outstanding scholars who have devoted themselves to the study of various regions (like sub-Saharan Africa and Southeast Asia) and fields of inquiry (gender and family, urban landscapes, social class, cultural formations, decolonization, and many more). In addition, the History Department offers a comparative religions minor, which provides students with living perspectives on different
world faiths.
At a time when we face acute uncertainty about the future—our future and the planet's—it is more urgent than ever to question the past and shed light on the power dynamics, intellectual currents, and belief systems that have shaped us and our circumstances.
Seeing how things were, how they came to be, and how they could easily be different will equip us to survive, and affect, the radical transformations that are coming. Historians of the future, unite! You have nothing to lose but the shackles of your preconceived ideas.