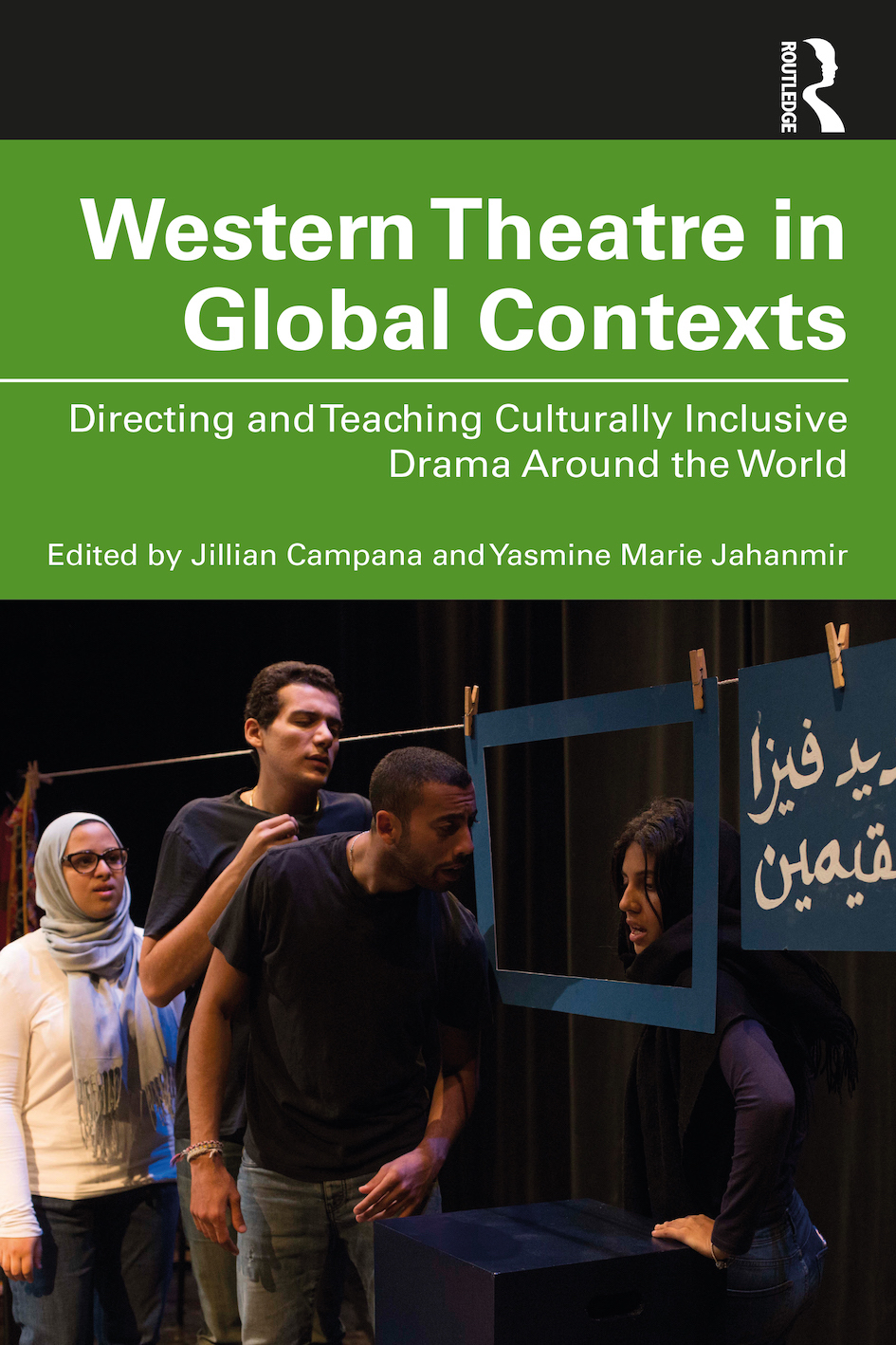 Theatre Professor and HUSS Associate Dean Dr. Jillian Campana's book, Western Theatre in Global Contexts, directing and teaching culturally inclusive drama around the world was just published by Routledge (Sept 2020). The book presents a chapter on AUC's 2018 production of Lysistrata: "Lysistrata in Cairo: maintaining values while extending the limit" and other chapters offer AUC as a strong example of a liberal arts institution dedicated to honoring regional and local expertise while embracing Western pedagogical trends. The cover features four AUC students (Adham Kassem, Laila Ghoneim, Shady Ramzy and Dana El Deeb) performing in a 2017 production of the original AUC play Dream Hope Wish Desire performed in English at the Gerhart Theatre and in Arabic at the Falaki Theatre downtown.
The text explores the junctions, tensions and discoveries that occur when working on Western theatrical practices in non-Western places and discusses the importance of paying attention to the local context when developing theatrical practice and education. It also explores how educators and artists who make deep connections in the local culture can facilitate ethical accessibility to Western models of performance for students, practitioners and audiences. The text features chapters on working and developing theatre in Egypt, China, South Africa, Madagascar, Chile, India, Oman, Tunisia, Kuwait, Singapore, Jordan, Australia, and Hong Kong.
Click here to purchase the book.