Routledge Handbook on Middle Eastern Diasporas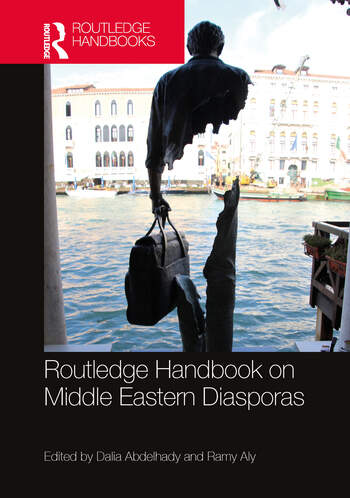 Bringing together different strands of research on Middle Eastern diasporas, the Routledge Handbook on Middle Eastern Diasporas sheds light on diverse approaches to investigating diaspora groups in different national contexts.
Asking how diasporans forge connections and means of belonging, the analyses provided turn the reader's gaze to the multiple formsof belonging to both peoples and places. Rather than seeing diasporans as marginalised groups of people longing to return to a homeland, analyses in this volume demonstrate that Middle East diasporans, like other diasporas and citizens alike, are people who respond to major social change and transformations. Those we count as Middle Eastern diasporans, both in the region and beyond, contribute to transnational social spaces, and new forms of cultural expressions. Chapters included cover how diasporas have been formed, the ways that diasporans make and remake homes, the expressive terrains where diasporas are contested, how class, livelihoods and mobility inflect diasporic practices, the emergence of diasporic sensibilities and, finally, scholarship that draws our attention to the plurilocality of Middle Eastern diasporas.
Offering a rich compilation of case studies, this book will appeal to students of Middle Eastern Studies, International Relations, and Sociology, as well as being of interest to policymakers, government departments, and NGOs.
"This volume offers an impressive range of theoretically up-to-date studies of Middle Eastern diasporas both in the region and internationally that are particularly valuable in building on recent insights in the field of diaspora studies and applying them creatively to different communities in a time of increasing transnational movement and connection."
Anthony Gorman, Senior Lecturer in Islamic and Middle Eastern Studies, University of Edinburgh, editor of Cultural Entanglements in the Pre-Independence Arab World
"This is an excellent collection that showcases the richness of an anthropological approach to diasporic existence that never loses sight of people's experiences. The individual chapters do justice to the diasporic communities they are investigating, and the book as a whole through its excellent curation manages the difficult task of giving a holistic sense of the multiple diasporic processes of departure and arrival that mark the Middle East."
Ghassan Hage, professor of Anthropology and Development Studies, Melbourne University, author of The Diasporic Condition
"This groundbreaking volume is a tour de force, offering the single most comprehensive and transdisciplinary examination of Middle Eastern diasporas in the world today. Focusing on diasporic processes and sensibilities—or the multiple identifications and belongings of diasporans both within and well beyond the Middle Eastern region—this volume deconstructs controlling images and highlights instead the agency, creativity, dynamism, and global consciousness of those living in a wide range of diasporic settings. Historians, anthropologists, and political scientists of the Middle East will find this volume to be an invaluable resource, as will those interested in migration, globalization, and political activism."
Marcia C. Inhorn, William K. Lanman, Jr. Professor of Anthropology and International Affairs, Yale University, author of Cosmopolitan Conceptions"