Department of Applied Linguistics
Language is what makes us human. Even if we are not aware of it, language defines who we are, and how we relate to others. In our department, we study the ways in which language shapes our world. This helps us overcome prejudice and inherent bias, and enables us to look critically at ourselves and the world we live in. The skills you will learn in our courses can be applied in a variety of fields, including teaching, marketing, and journalism: Linguists make better teachers, involved citizens, or critical consumers.
Please come, TALK to us about language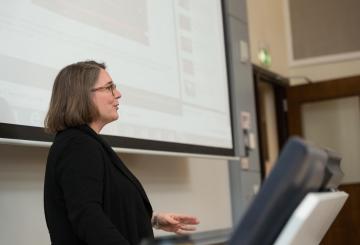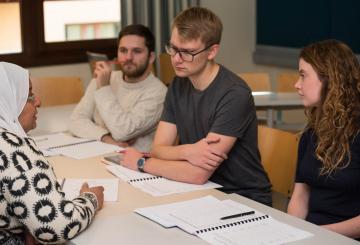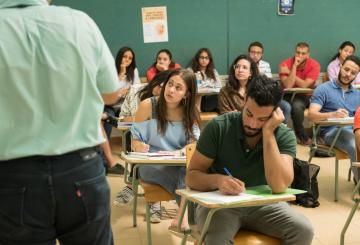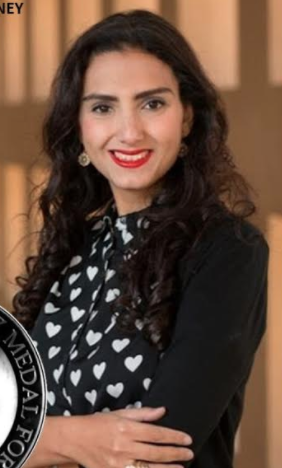 "This award carries a creative name that is unmatched, and this is an honor every writer hopes for. I dedicate this award to my father, the first person who predicted this novel would win and who encouraged me to complete it."

Reem Bassiouney, professor in the Department of Applied Linguistics, won the Supreme Council of Culture's prestigious Naguib Mahfouz Award for Best Egyptian Novel for her best-selling book, Sons Of the People: The Mamluk Trilogy. Read more about the award, and check out a recent interview with her.