Towards a Critical Urban Lexicon co-organized with CLUSTER
Towards a Critical Urban Lexicon co-organized with CLUSTER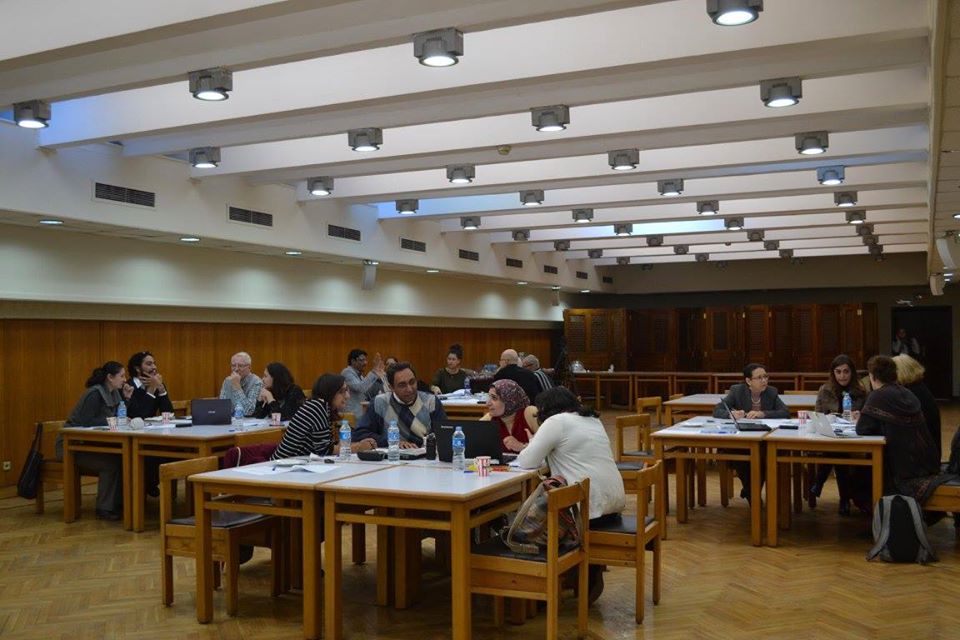 Translation Workshop: "Towards a Critical Urban Lexicon"
Co-organized by: CLUSTER
AUC Center for Translation Studies (CTS)
Rationale and Objectives:
This translation workshop is part of a larger knowledge dissemination initiative, addressing the academic and discursive gap between local discursive scene and centers of knowledge production in the First World; the interdisciplinary nature of urban studies and the proliferation of borrowed terms from social sciences and humanities; as well as the regional variations of key urban terms, such as public space, mapping and gentrification. It seeks to develop an ongoing platform for a Critical Arabic Urban Lexicon (CAUL) that would build on grounded professional practices and offer an alternative discursive framework to the official media and public discourse.
This workshop aims to bring together experts, both academics and practitioners, in the fields of arts, architecture and urbanism, with a team of linguists and translation experts to develop lists of current terms and concepts that are relevant to local context and urban transformations. These terms, which will be grouped under themes/topics through subsequent sessions, would potentially be linked to bibliography lists and uploaded online as part of the regional platform, PILOT (Public Inter-Libraries Online Technology), CLUSTER is developing, to be launched in December 2016, and already includes libraries from Cairo, Alexandria, Beirut and Amman.