Message From The Chair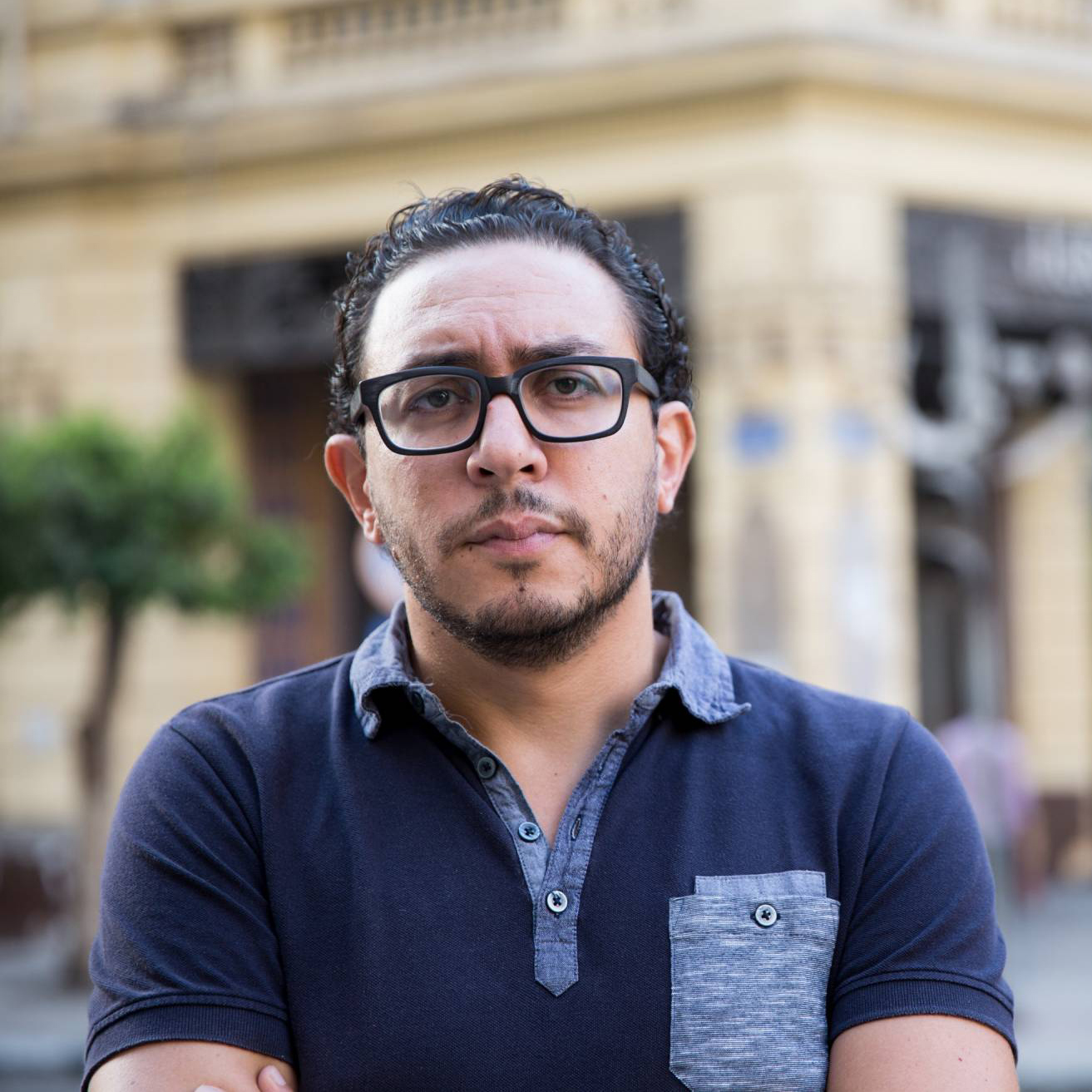 I write this message with absolute pleasure, in my capacity as Chairman of the Department of the Arts at the American University in Cairo. The Department of the Arts offers five undergraduate programs in film, graphic design, music, theater, and visual arts. 
All five programs provide an education that incorporates both theoretical and practical approaches within a liberal arts framework. The curriculum offered by these programs is one that ensures students' exposure to different situations, preparing them for a competitive market. Most of our courses are reserved for declared students; however, some of them are open to all students and could be taken as part of the core curriculum.
Our students' learning experience is mainly shaped within their studio classes, where they are exposed to a wide spectrum of knowledge upon which they base their hands-on practices. In addition to learning from the best professionals in the field, students also learn from one another during the collective feedback sessions, where novel ideas and concepts come to light. The Department of the Arts aims to produce students who will bring to their careers a world-class perspective through their different areas of study. We direct great attention to our students' learning process, striving to create a unique educational experience that caters to each individual in our entire student body. 
The effectiveness of the teaching methods of the Department of the Arts is due to the diversity and expertise of the faculty, both academically and professionally. I personally believe that the key to shaping a well-rounded, intellectually astute, and technically adept student is the integration of the theoretical and practical components of interdisciplinary education, combining a classic liberal arts approach to studio training. 
The Department of the Arts ensures the planning of various cultural events in addition to students' in-class activities and field trips, all of which further enrich our students' learning experience. Some of our events showcase students' talents, while others include organized music concerts, art exhibitions, theatrical productions, film series, and festivals for both the AUC community and Egypt's wider community. The Department of the Arts is greatly concerned with guaranteeing students' exposure and effective interaction with relevant outside communities, ensuring that they are well aware of both local and international practices.
Due to the growing need and demand for talents in the independent scenes, as well as in the commercial market, the number of students applying for the different programs of the department is constantly growing. For this reason, we constantly do our best to adapt to this fast growth in our number of applications and always try to stay up-to-date with what the fields require in terms of both educational and professional practices. Admission to any of the Department of the Arts programs is quite competitive. We provide students with an exceptional opportunity for interdisciplinary learning and applied experience, preparing them for the different career paths of their choice. 
The Department of the Arts provides many facilities to ensure an all-inclusive learning experience for its students. Facilities include an art gallery, art studios, a film screening room, an editing room, music practice rooms, music studios, a recording studio, three theaters, scene and costume shops, computer labs, a rehearsal studio, and a mastering room. Students can reserve some of these rooms and can also borrow equipment such as cameras, lighting, audio recorders, graphics tablets, etc.
With a contemporary mindset, the Department of the Arts graduates are equipped with a concept-oriented process and critical thinking, backed up with advanced practical skills. Moreover, our faculty meets yearly to keep the curriculum and other collateral learning material innovative, preparing students to meet career challenges. Our industry is ever-evolving, and so are we and our teaching methods.
I look forward to welcoming you to our department.

Haytham Nawar, Ph.D.
Chair, Department of the Arts,
Assistant Professor of Design,
The American University in Cairo